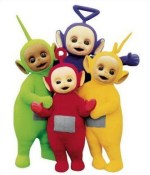 Well let's first look at the terminology "hung parliament". It is a term that is designed to send shivers down your spine. Hung, drawn and quartered, a hung jury, hung from the highest tree.
It provokes the public into a sense of unease, if not outright terror. The danger is that this sense of doom can translate into a self fulfilled prophecy with less consumer spending as the public starts to gird their loins against the terrifying consequences of politicians having to put aside party self-interest in order to work together for the good of the Nation.
Yet need it really be like that? Apparently we are paying a good level of salary and additional benefits in order to attract the brightest of people to be MPs. People who say they put the interest of the Nation before all else. Yet we are fully expecting them to act like unruly gangs in a school yard, destroying the play equipment and breaking the school windows.
Shouldn't we instead insist that they act like the intelligent public servants that they claim to be and put away the sling-shots and stones in order to work together to run the country.
While it was necessary to scaremonger about "hung parliaments" during the election campaign to stop the public from voting for that nice Mr. Clegg, it can stop now.
Germany's three main parties work together as a coalition government, Greece has a single party. Which has the stronger economy?
With all that has happened recently to destroy the public trust in members of parliament, now would be a good time to show that they can after all behave responsibly and help to grow the economy, rather than see it wither for their own political self interest.