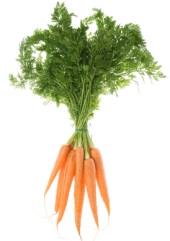 The EIS (Enterprise Investment Scheme) was set up to encourage Investors, by giving them various tax breaks if they help to fund growing businesses.
The business must be set up as a limited company and the shares not listed on the stock market, which means a lot of small companies could use this to attract Investors, but I wonder how many are?
If your eyes glaze over at the mention of CGT Deferral Relief… and calling this a "scheme" doesn't help, visions of unfathomable, complicated rules pop to mind… you may think that it is like most government business support, just too much trouble to be bothered with.
I recently went through the process of looking at EIS for Company Partners (a couple of potential Investors were keen to use it) and actually it's not that hard.
You have to firstly make sure that your type of company qualifies, it must be small (
The company has to have been in existence for at least 4 months, but the business doesn't need to be trading, since the investment could be used for example to start the company up (must start within 2 years).
Each Investor under this scheme can only have up to 30% of the company and the shares that are sold must be ordinary shares (no special rights). The investment goes to the company (by raising some new shares), rather than for instance to the business owner, by him selling his shares.
In return for investing into the company, apart from of course getting a part of the business, the Investor will get 20% of the investment back as tax relief and if the shares increase in value, there is no Capital Gains Tax.
Not bad eh? But there's more… If the opportunity doesn't work out, the Investor can claim any amount that they lose on the shares against their own tax.
It is all run by the SCEC (Small Companies Enterprise Centre) on behalf of the Inland Revenue and there is a nice service that they provide, where you can fill in a form to get them to look at your company and the shares you would issue to say whether you qualify. It's called the advance assurance scheme. This assurance from the SCEC is useful for companies to show to potential investors.
If you want to do this, you should probably have your accountant delve into it for you, since there are always going to be some complications, but find out all you can yourself first.
Here are some links to find out more:
Company Partners (EIS)
Inland Revenue (EIS)
It seems a useful tool to encourage Investors towards your business, so I wonder why more companies don't do so?
Oh yes, how did we get on? Well it took about 5 weeks for the SCEC to come back after we filled in our form and we did qualify.