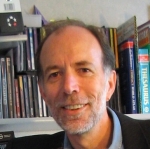 My name's Lawrence Gilbert and I started an on-line "dating" site called Company Partners. What is Company Partners? Well, basically it really is a "dating site", but instead of a personal partner, you use the Company Partners site to find a Business Partner.
That business partner may be someone to join with you to start a business, or to join an existing company to bring additional skills into it.
Or it may be that you are looking for a Non-Exec or Mentor. Or how about an Business Angel / Investor?
If you want to have a look about the site and get a feel for how it works, you can register on the Company Partners site for nothing. Try out searches for a business partner and generally feel comfortable with it.
When you are ready to post your business proposal / requirement live for others to see, you can join as a full member. I set it up to be as cost effective as possible, so it's simply a small monthly membership fee and we don't have any other hidden charges. Unlike other places, you can also directly contact Investors and partners – you don't have to wait for them to contact you!
We have special arrangements for our Investors. If you are a Business Angel go ahead and register, you have full access to all our features straight-away.
So enough of the advert, this blog is my own take on the world of entrepreneurs, business angels and running a successful business. I have the pleasure to continually learn from the thousands of talented business people that use our site every day and hope to pass some of their great thoughts and advice through into the blog.