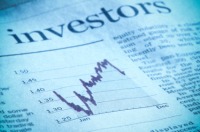 "How do I get an Investor?" is the question I most get asked by entrepreneurs. Finding an Investor is often a hard and very time-consuming part of growing a business, but thousands of companies manage to do it every year.
Here are my top tips:
Make sure you really need an Investor. On the plus side they will bring contacts, experience and funding that can help your business grow larger, quicker. It may even be the only way in which you can start, or grow your company. However you will have to relinquish some control, give a share of the business in exchange for the finance and have the Investors watching how you spend their money. You must be willing to do that in exchange for the resources.
Prepare your business case. You have to show what your business is about and why the investor should give you their money and time. The business case for investment comes from your plans for the business. Hence business plans are a key part of being prepared. People tend to associate such with lengthy, formal documents. It needn't be so. It can be quite succinct and practical.


I've written a more detailed description on how to write business plans for Business Angels that you may want to look at.

I often get entrepreneurs ring me and say they simply need to be given the chance to talk to an Investor and they will convince him. They don't feel a business plan does them justice and they haven't got time to write one anyway. That may be, but an Investor can't talk to everyone and they have to filter who they do talk to based on some information – that's why you must have written data to first show them, normally an executive summary of a business plan.

Find investors to approach. There are several ways to do this and you should try all that you can afford and have the time to do. You have to do everything you can and leave no stone unturned.

a. Friends & family. Start-ups often begin by getting help this way and it can be the quickest, but you have to feel comfortable that you are risking their money. The amount is normally fairly small, so usually only suitable for getting a business going.

b. Existing contacts. Beyond immediate friends & family there will perhaps be people you can approach with a business proposal. Your old boss, ex-colleagues who have made good and contacts who may know of potential investors. Spread your net wide.

c. Business Angels. Not to be confused with Venture Capital (see below), these are individuals who are investing their own money in promising opportunities. They generally will only invest in areas that they know about, so as to be able to judge risk and add value.

You may know one, or have a contact who knows one. However, since there isn't a yellow pages of business angels (they would be constantly pestered, never-mind security), the best place to find them is through a Business Angel Network.

d. Business Angel Networks. You can find many on-line, simply search for "find a business angel" on Google. Be aware that all will charge a fee upfront, with no guarantee of success. You may not like paying upfront and rather only pay if they find an investor, but that is how all the industry works.

To a certain extent it is fair enough, since they have no control on how good you or your opportunity may be, all they can do is make introductions. Nevertheless, some do charge large amounts, from several hundred to several thousands.

The difference being that those that are charging a few hundred use an on-line data base where you enter your proposal and those charging thousands will instead take your proposal and ring round their investors to see if anyone is interested, you pay for it being more hands-on.

If that wasn't enough, most also charge a "success" fee of 4% to 5 % and some even like to negotiate a small percentage of the final company for themselves as well.

A bit of a plug here for Company Partners – we operate as a member's site, a bit like a normal "dating site" for entrepreneurs and Investors. We're certainly the most cost effective and only charge a monthly membership starting at £29.95, with no other fees. See how Company Partners works.

e. Venture Capital. This is provided by a venture capital company who is investing other people's money. They therefore have to be more careful and are more risk adverse. Seldom investing less than £1m, in established or proven businesses. Management buy-outs, buy-ins and fast growing companies already returning a profit are suitable.

Occasionally, high-tech and bio-tech start-up businesses with exceptional potential, that have IP and already gained traction may get funding.

Approaching Investors. First find out all you can about them, what businesses they have invested in before and the industry sectors they are interested in. In Company Partners for instance the Investors will have indicated the sectors that they want to invest in. Approaching investors with a proposal for a market sector that is not of interest will waste everyone's time.
First contact with the Investor. At the initial stage you are just trying to gain attention and qualifying that the potential investor and your opportunity are well matched. The information you send can be as simple as a brief statement of the market area, general background and some numbers. Ask if you can send an Exec Summary, or business plan with more detail.
If interest is shown, provide the Exec Summary or plan, ensuring that it is written well and looks professional. Do not at any stage over-hype – it turns investors off. If they like what they see, you will be invited to a meeting. It may be informal one-on-one, or a more structured presentation. Some good deals have been done without a stand-up presentation, just by sitting round a table and explaining the plan.
How to present to Investors. If you are asked to do a presentation find out as much as possible about your audience. Who will be there, their backgrounds, how long have you got, what they are expecting to see.
See how to present to Investors.
The deal. There is no simple formula since every situation and business is different. However it generally starts with the valuation of the business. We've all seen Dragon's Den where the presenter is asking for £100k for 10% of a start-up business. This values it at £1m and the company hasn't started trading yet. Be realistic and if possible show that you have already achieved some sales. It reduces the risk for the investor and justifies a better price. This paper does show some ways to value your business.
The contract. Get this drawn up by a solicitor used to dealing with business angels, ask me if not sure, I know a few. It will need to include the types of shares that you and your investors own, what happens to them if further investment is made (called dilution), what happens if you or the investor wants out and much more.
Persistence. When Innocent drinks were looking for an investor for their fledgling smoothie business they had approached dozens of business angels, with a very well constructed business plan to no avail. They'd contacted everyone they could think of and got nowhere. But they persevered and finally found that one person who liked what they were saying and committed to back them. Try everything – be persistent.