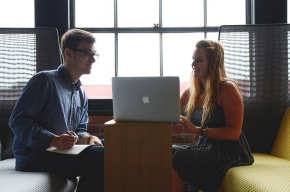 Having a business partner that you can bounce ideas off, share the work load and motivate each other is a great help to a young business. 
They should also bring complimentary skills and additional expertise that allows the business to be driven forward faster.
Sounds perfect doesn't it? Yet even with all of those boxes ticked, partnerships and businesses can flounder. Here's how to make sure that your business gets the best from the partners:
Mutual respect & compatibility – many businesses have partners who may not want to be best friends, but they do need to get on with each other. You will spend a lot of time together and it should be enjoyable or at the least, not dreaded.
Attitude and work ethics – it often the case that one partner is slightly more flamboyant / extrovert and others perhaps more reserved or technical / financial, but all should share the same attitude towards work.
Company mission & vision – if the partners don't agree on the basics of what the company is in business to do and where they eventually wish it to end up, then if not at first, certainly later there will be a fallout.
Long term personal vision – coupled to the above, individuals may have differing personal goals. If one is looking for a comfortable lifestyle business and the other seeing it growing to corporate status, or perhaps one partner sees it as a short-term venture, the other as a commitment for life, it's easy to see how harmful disagreements could happen.
Defining areas of responsibility – stepping on each other's toes is not only duplicating activity, but at worst will provoke great arguments. It's easily avoided by defining who is responsible for what and shares the work according to preference and expertise. Best to do right at the start.
Putting together a partnership agreement (here are some agreement tips) will allow you to explore those areas and in documenting the way you will work together avoids misunderstanding.
If in doing so if you realise that there are major differences of expectation you can either work through them, or take the opportunity early to accept that the partnership is not meant to be.