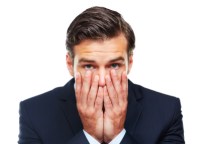 At Company Partners we talk to a lot of Investors and we often get the same observations about what Investors like and don't like.
Although I normally try and accentuate the positives to be learned, there are valuable lessons from the goofs to be avoided, here's my top 8 mistakes when seeking an Investor:
You know it all, any advice about your product, strategy or sales projections is actually criticism and must be defended.
The most important thing is to talk in detail about your product or service, you haven't got figures but the market is begging for it and the sales will be enormous.
There isn't a business plan, that's not your expertise, you just want to get in front of an Investor and they will jump at the opportunity.
Mails and any communication with Investors are perfectly all right with typos and all in lower case or "text speak", it's your idea not your spelling they should be interested in.
No work has been done to prove the concept, you've not the money, expertise or contacts to do so, that's why you want an Investor.
Although the business hasn't started yet and has no revenue you want £100k for 20% of the business.
Good news you've found a potential Investor, but his demands of equity are unrealistic, after all it's your baby we're talking about.
You don't have any idea how much investment you need, or what it will be used for, you just know you need someone to invest.
Let's face it, it's hard to know what is needed or what to avoid when you are seeking investment for the first time and we shouldn't diminish the hard work entrepreneurs do in looking to grow their business. It helps to learn from others mistakes though.