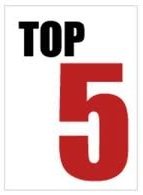 1. Get free PR
If there was an unlimited amount of money to spend, advertising would be easy, but normally there isn't. So what can you do? Well this is where free PR comes in. PR is of course short for Public Relations and was the remit of large corporations, but has now become a valuable tool for gaining public recognition of your business and products as well as building your image.
In many ways it's the best form of advertising, because it doesn't use sales techniques that customers are suspicious of, instead it promotes a positive message about your business that can develop customer loyalty and encourage new customers to find out more about your services or products.
You can hire a PR company to do all this for you, but that's not cheap, so why not do it yourself. The media have to fill their papers and their broadcasts with content every day. The key is to make it interesting and have a human interest angle, not just the history of your company or latest product.
For our full members we have a comprehensive write-up on getting free PR (btw if you are a full member you also get access to business partners, mentors and business angels investors) – How to get free PR
2. Make marketing work
Marketing is the overall term for PR, advertising, branding, pricing and identifying the products that your customers want. It therefore looks at the big picture. Each business should have a marketing plan, which pulls all this together and makes sure that you have not missed an important step that will grow your business.
The main key though in making marketing work is to segment your market into bite size pieces. That way you can get your messages tailored exactly right for your potential customer. I wrote a blog on that which may help – How to market smarter
If you're thinking of writing a marketing plan for your business, you may be interested in a deal we put together with Palo Alto to get a free copy of Marketing Plan Pro software with each copy of Business Plan Pro bought from them, you can see more here – Sales and marketing plan
3. Using a web site to generate new business
Nearly every business has a web site nowadays and if you haven't you really must get one, it isn't expensive and I can't think of any business that can do without it. The first thing will be finding a domain name that meets your business needs.
Ideally the domain name would contain the key words that people will search to find your product or service, such as "bestsheds" or "berkshireaccountants". It doesn't have to be your company name.
Using your company name is also okay and allows you to keep your products and services unrestricted by the web site name, but the site will be harder to find on search engines for your products, so you will need to do more work on its visibility. If someone already knows your business name it will come up, but you want to be found by people who don't know you and are searching for what you can provide.
There are plenty of very inexpensive web site packages around. Choose one that allows you to easily make changes to it, because the worst thing is seeing a site that hasn't been updated for 2 years. Have several new items, testimonials or articles that show that it is up-to-date.
If possible get a local web designer to produce the site, again not too expensive an option. Pick one whose work is attractive to you. He can help you optimise it so it can be found on search engines like Google.
Don't get sucked in though by all those emails from companies wanting to provide SEO (search engine optimisation). If you can afford it pick a well trusted digital marketing business, but it won't be cheap. You can do it yourself, have a look at Perfecting a business web site .
4. Don't use a free email address
Using gmail, hotmail or any of the free email addresses looks amateur if you are running a business. It's okay for private use, but when you are trying to show that your business is worth buying from or investing in, then it looks shoddy.
If you already have a domain name, adding email on to it is cheap. If you haven't a domain name for your business, get one. Then use that for email.
Put your name, contact details and a sentence saying what your business does at the bottom of your mails (as a "signature").
5. Communicate and Network
If you have a website, offer a free incentive (such as a downloadable useful information sheet) and keep in touch with those people (make sure they have ticked a box to allow you to keep in touch).
Regularly contact existing and old customers, with special deals or just helpful information. It's easier & cheaper than finding brand new customers.
Not everyone is comfortable with the concept of networking. It's been over used as a term, but has been around for hundreds of years. It needn't be hard or daunting. Just as computers talk to one another over a network and spread messages, so can us humans. The idea is that your message will pass from one person to another. A network should be more than just a list of people you talk to. It should work for you.

Thought of that way, find rememberable messages and sound-bites that you can give people you meet about your business that may cause them to mention it to someone else. On Company Partners for instance, I talk about it being like a "dating site".
Depending on your industry and market, there will be opportunities to pass these messages on to either customers themselves, or to people who meet and influence your customers. There are thousands of organised events, choose one that best fits your market and give it a go.
Networking can also find you partners to collaborate with and ideas to try.
The old adage of invent a better mousetrap and the world will beat a path to your door, doesn't work any more. You've got to tell the world about your mousetrap and show them how to get to your door.