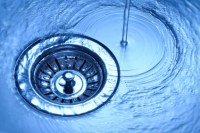 The Tories have vowed to get rid of Business Link, the government-funded business advice service in England, but what if anything will replace it?
Business Link has had over the years a mixed reputation. Your view of the whole organisation usually depended on which adviser you were allocated.
I certainly remember my original encounter with them. I was starting my first business, an IT consultancy and was looking for any advice and help I could get. Having made sure that I was at my free one hour consultation 10 minutes early, I sat kicking my heels until the adviser finally turned up 40 minutes late.
"I've been having trouble with the #%*! central heating, mate" was his reason; ironic really since his background and expertise turned out to be as a plumber. I then was entertained for 19 minutes by tales of his plumbing business, before being told the best thing I could do was to go on a business planning course. Since I'd just finished my MBA and had sat through more lectures on business planning than I cared to remember, I wasn't feeling greatly helped.
I grabbed the last minute to try and describe what I wanted to do as a business, but he was only interested in getting me to sign his time-sheet to say I had received my advice.
However I have heard very encouraging stories from some of our members and so I try and remain positive, but I shall probably not shed too many tears if they do go. The question is what should replace them and what will happen to the £190m currently being spent on Business Link.
The view of the Conservatives, should they come to power, is that they will instead boost the role of the local enterprise agencies. These have services that overlap those of Business Link, but I have found these organisations to be quite confusing to young businesses.
Many are run by private companies and it can be difficult to tell which are commercial organisations looking for customers and which are non-profit. They also suffer from the old criticism of Business Link, before they started to get their act together, that there is no uniformity, each presents itself in a completely different way.
Now if we accept that we are not trying to put in place one uniform monolithic organisation, but to have individual local organisations that may be privately run, but meet certain standards and deliver a locally needed service that's fine. However the public understanding of what a local enterprise agency is and does needs to be made clear.
Doug Richard, of Dragon's Den fame, has the view that: "We must sweep clean the entire government funded industry of business support and leave behind solely an institution whose remit is to expedite and simplify the effort of small business to manage the burden that government places upon it."
This implies that there are no government funded enterprise services, but that instead the government just concentrates on its own processes, making them easier for small businesses to deal with.
That is a reasonable argument, that entrepreneurs don't any longer need all the information and services that 'business support' groups give out; after all we now have Google and the Internet. Just stand back and let us get on with it. Maybe using the funds instead to give tax advantages to start-ups.
I like to think that after the next election, whoever is in government would work on creating a 'culture of enterprise'. This spans the entire spectrum of changing the perception and attitude of financial institutions to entrepreneurs, incentives to people starting a business and yes also reducing the red-tape.