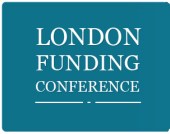 I went along to The London Funding Conference at the British Library last night and was again impressed by the Library's ability to host these events.
In football terms the conference had scored a couple own goals, with over-long sponsor's talks during the first half, but came storming back to win with truly excellent insights into the minds of Investors during the second half.
Michael Blakey (Angel Investor with Avonmore Developments) and Luke Johnson (Chairman of Risk Capital Partners plus much more) gave very open accounts of the state of the investment market and the key tick boxes for an entrepreneur to gain funding.
Let me give you a flavour of the main points that were covered. I've noted them in bullet form so as to get as much information down as possible, I'm sure you'll forgive my poor prose on this occasion.
Michael Blakey:
Sees 1000 plans a year and 100 go straight into the bin because the sender has not checked his investment criteria (size of deal and preferred stage/industry).
Because VCs are investing other people's money they have a rigid procedure, Angel Investors are more flexible. Not interested in just "ideas" need to show some revenue.
Sees 350 presentations a year and 50% of them don't explain what the problem is that they are solving and how they will do in the first 10 minutes. Do so immediately you start.
Lead investors are important. Find one first, they can help you find others. The lead investor can act as a conduit to the others, so not all your time is taken up communicating.
Valuation is the deal breaker 75% of the time. Investors never believe the sales forecasts, cash-flow forecasts are more believable and more controllable. If the valuation is not what you want, work out what would increase it, ie. a CEO joining with an established reputation, or more revenue coming in.
Have a due-diligence pack (IP/Business Plan/Accounts/Professional Contacts/Team CVs etc) ready, it impresses investors.
No surprises. Reveal all issues upfront, it won't put investors off as much as you think, they've seen these before, but if you don't and they find out it will break the trust and the deal.
Work out what your funding model is likely to be. How much you need now and how much in perhaps 18 months. Not less than 18 months or all your time is spent fund raising and not running the business.
No life-style businesses, no high salaries.
Get your exit strategy. It can drive decisions. As an Investor he wants to know you have thought it through, not just the cliché of an IPO or trade sale.
Michael will not invest if more than 10% goes out in fees. In particular legal fees don't need to be so high, there are standard documents, the lead Investor can normally help because they've done it all before.
Pet hate: don't use the word "conservative". Investors don't believe your sales figures anyway, but do want to see you talking as though you have ambition.
Luke Johnson:
Angel Investors will expect to see subsequent rounds. Plan for them.
Investors back teams. Prefer duos or triumvirates. (btw that's why we started Company Partners, in order to bring partners together to form a business team).
They look for high margins, in the business.
IP (Intellectual Property) is key. You must preferably own your own IP, not using someone else's.
Understand your market thoroughly (Michael also said this). Be a market expert when presenting to investors, don't be caught out.
Don't get worried about valuation. The down side is only that you may give more equity away than you might, if it goes wrong you have actually lost nothing (the investor has lost his money), but if it goes well you have made a lot.
Luke had some tips for Investors also.
Only invest in what you understand.
Focus on the team and the competition.
Add value.
Expect to get references; don't accept what is said at face value.
Expect failures. 40% may fail completely, 40% may tick along and 10% do very well.
Look for obsessives.
Form a partnership, not "them and us".
Have patience, poor businesses fail quicker than successful ones become a success (up to 10 years).
Enjoy. You are investing not just for the money, enjoy the business.
The Investment Market
The debt to equity proportions in funding a business have changed. Previously it might have been 25% equity, the rest debt. Now despite what banks are saying, there is less debt available. The proportion of equity is more like 50% to 100% now in many cases.
Floatation is difficult so private equity is increasingly used.
Do all you can to get longer terms from suppliers and quicker cash from customers to make up for less debt available to fund working capital.
Luke revealed some truths about Private Equity.
Private Equity and Venture Capital are not the same. The Private Equity industry is 50 times the size of VC and covers a broader spectrum of industries, VC tends to concentrate on high-tech or bio.
The BVCA (British Venture Capital Assoc) is more Private Equity than VC, but calls itself VC for perception benefits.
Private Equity firms don't take over operating control of a company, although they do have people on the board.
Private Equity firms sometimes get more from their fees than from the increase in capital valuation of a business.
In 2005 – 2008 half of all Private Equity ever invested was invested then, when money was over abundant and some poor investments may have been made. There is a time-bomb of failures waiting.
Private Equity investment is not easy; it's hard to find good opportunities.
Why now is a great time to start a business
There is much gloom, but technology is making it easier than ever to start a business. With the Internet you can experiment, try a business on-line and if it doesn't work, learn from it and try another.
Corporate life is increasingly unappealing. There is no longer any job security and if you are taking a risk of being employed you might as well do that for yourself and start your own business. The personal control and enjoyment is much better.
The world needs entrepreneurs and governments are encouraging people to take this up.
Virtual companies are more common and nearly everything can be outsourced.
Finally
Need to move out of your comfort zone sometimes, remember the worst that you can lose is your equity, but the best is unlimited. Never however give "personal guarantees", keep the risk to the company.
There we have it, these senior Angel Investors don't have to come and give advice to groups such as they did last night, but do so out of a real passion for creating businesses. We need more successful entrepreneurs to do so as we continue to develop an entrepreneurial culture.