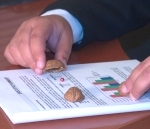 This is Company Partners' review of the best business plan applications and a look at the assistance that you can get in writing your plan. Writing business plans needn't be an arduous job with all the help now available on the web and... if you choose the right business plan software.
We will first give a bit of background information and then get straight on to the reviews.
Why write a business plan?
Even if you think you don't need a business plan to start-up or to run your business, (although it would help), if you want a bank loan or especially if you want to attract business angel investment you will need a plan, laid out in an accepted and standard format.
Types of business plan software available.
Most banks do free business planning software, they are basic with no support, although if you are only applying for a bank loan this may be sufficient. They are however simplistic and not really suitable, for instance, to attract business angel investment. Also for a relatively small outlay you can do much better
There are 4 main types of business plan applications and help that you can get:
Templates

- modify an example plan.
Reviewed - Teneric


Software for your PC - input data and build up the plan using your own PC.


Reviewed

- Ultimate Business Planner, Plan Write - Expert Edition
Business Plan Pro

(Editor's choice)



On-line applications no need to install software, use your Internet browser.


Reviewed

- StepbyStep, LivePlan by Palo Alto Software

(Editor's on-line choice)




Bespoke plan

written by consultants.


Reviewed

- Business Plan Services
All with varying degrees of support/advice either included or as an extra option.
---
The Reviews
1. The business plan template
This is simply taking an existing business plan, preferably in the same business sector as yourself, and modifying it with your details, or building up a plan based on a templated design.
Reviewed:
Teneric
Price: £79.00
Summary
Teneric have basic business plan templates covering a range of businesses such as running a bar, starting a consultancy and opening a retail outlet. They provide a plan outline and examples, but lack the best elements that a proper business plan application provides.
2. Business plan software
Here you get a bit more guidance in understanding the reasons behind the various sections of a business plan and by going through a process of questions and answers gradually build your own plan up. Company Partners looked at some of the leading applications:
Reviewed:
Ultimate Business Planner
Price: £79.95
Summary
A comprehensive business planning application that has been tailored for the UK market, with helpful questions and explanations on UK types of business and tax rates. Quick and simple to setup, with a clear layout, this software package would suit those looking for a no fuss, inexpensive business planning tool.
Reviewed:
Plan Write - Expert Edition
Price: $219.95 ($119.95 Standard Edition)
Summary
Plan Write is a top of the range business-planning tool that produces professional and impressive documents. The Expert Edition that we reviewed has a built-in expert analysis system, which examines all your assumptions, asks perceptive questions and wrings the last ounce of information out of you. This is a feature rich and thoughtful planning tool, but because of the detail required does take time to complete.
Reviewed: Business Plan Pro

Price: £79.99
Summary
This business plan package was a joy to use, with its easy to follow guidance and clear descriptions at each step, producing a polished and professional looking result. Leads you through the financial section with understandable examples and good explanations. More than 500 sample plans to view, or even cut & paste into yours. Highly Recommended for any business.
3. Business plans on-line
Similar to the business plan software above, but provided as an on-line application. No software to install on your PC, just use your Internet browser. Easier for on-line collaboration with colleagues.

Reviewed:
StepbyStep business plan
Price: £70.80 per annum
Summary
StepbyStep works as a on-line method of generating a business plan. Developing a plan on-line can have advantages in that you can share it with remote colleagues easily and you don't need to buy or install software on your PC. The StepbyStep version reviewed has good explainations of each section and comes with financial spreadsheets.
Reviewed: LivePlan by Palo Alto Software

Price: £12.99 per mth
Summary
Palo Alto Software have launched an on-line business plan service that takes all of the best of their award winning Business Plan Pro stand alone version and now makes it easier to collaborate in working on the plan (especially with remote team members).
4. Bespoke plan written by consultants.
Not strictly speaking a software application, however if you have the funds to pay for a business plan consultant to write your plan using their expertise, then you should get a first-class result. It still has to be your business plan, so you will be required to give input and direction.
Reviewed:
Business Plan Services
Price: £4000 - £7000
Summary
Business Plan Services operates in association with the London Business School and provides bespoke business planning assistance. They have access to over 80 expert consultants. The services are individually tailored to meet each client's requirements.