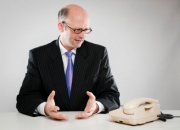 Last week I talked about having a simple sales & marketing plan for your business. It doesn't have to be particularly fancy, but you should have bounced ideas around with your team (find someone to do this with if a sole trader) and written it down. The act of documenting it is important, clears up muddy thinking and gives you something to work with.
Given your product / service is competitive, you've ensured that it has unique qualities and should sell, the next thing is to have potential customers know about it (simple isn't it). You tell them by using PR (see how to get free PR), marketing and advertising, so that they come to you (called "pull"). Then you also go to them, by direct sales techniques like mailshots or leaflets, telesales, salespersons' appointments and exhibitions (called "push").
You may be thinking "well that's not rocket science" – and it isn't, but most small businesses don't lay out a plan for doing these simple activities.
Can all this be done for nothing? Probably not. The term "guerrilla marketing" became popular a few years ago to describe how you can obtain publicity by unconventional means using creativity rather than money. This is now largely taken over by the idea of viral marketing, where a low cost web video for example, can suddenly take off and make a product well known.
However, if you are going to grow a business, you are probably going to need to budget for marketing and sales expenses. It needn't be a huge amount and the budget can start small and grow in line with increased revenues.
All of your efforts though will be wasted if you are aiming your messages to the wrong people. Not only wasted, but expensive. It is much more efficient to use a focused campaign to an exact audience. The cost of advertising alone will be much less if you are only taking out ads to a small precise group of potential customers for a product that they particularly want.
Some of you will know this as market segmentation and it is important. You need to understand exactly who your customers are and split them down to addressable groups. These groups may have slightly different aspects to them. They may have different ages, backgrounds, location and needs, which will allow you to tailor your marketing exactly to each group. Address first the easiest to win and use the revenues and testimonials from that to market to the next group.
In a blog you can only give so much information and I've probably reached that by now. The key message I'm giving is to get a sales and marketing plan laid out (see Essential marketing plan content). The very act of brainstorming the content and putting in place measurable actions will galvanise your sales activity. You'll feel more enthusiastic and in control than ever before.
If by chance you missed it, here is a link to Part1.