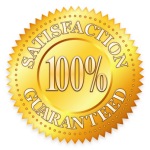 Britain used to be, shall we say, not great at customer service. But then everyone started to catch on that keeping a customer was less expensive (5 – 7 times) than finding a new customer. Good service also of course benefits reputation and public image.
So why would any company build into its systems anti-customer procedures? Or arrange for any customer contact to be one that turns the customer against the company?
Yet that's what happened twice to me recently when contacting organisations. Admittedly the first one is a well known example of how to get it wrong, but even then the way in which their procedures and systems promoted a poor customer experience amazed me.
Who was it? BT I'm afraid and before you cry out "well what did you expect", let me say that I have mostly enjoyed being a BT customer, but maybe that's because I had little reason to contact them before.
Without boring you with details, it took numerous frustrating calls and 5 weeks to simply have our 2nd line moved to a new house. The issue was that BT's systems didn't allow the department that I had to contact, to pick up a phone and talk to the people that had to book and carry out the work. All they could do was send an email. No one knew if the email was read or being actioned. There's also no way to give feedback, so they will never know how to improve their systems.
In the other case, I contacted Which? to change my address, however after going through several layers of automated call handling and being kept waiting 10 minutes on the one selected, with no end in sight, I decided I didn't actually need their magazine that much and instead just cancelled the subscription.
Interestingly, the people I talked to in BT and Which? were polite and tried to be helpful, but their systems let them down.
It's also strange that one can struggle to get through to a customer service department, to be thwarted in every way and yet you can get quickly through to the sales department.
As though existing customers are less important than potential new ones. Have we forgotten already the relative costs of acquisition versus retaining?
Generally in the UK we have now gotten pretty good at training staff to give the right service messages, but systems are often put in by people who are measured on cost savings rather than customer satisfaction.
If you are in the position of running a business never underestimate the importance of keeping customers happy, even after they have bought your products or service.