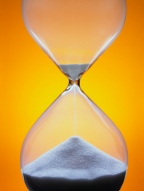 In the past the stereotypical entrepreneur was always seen as young and if you look at Bill Gates and Richard Branson they started their empires when just out of their teens.
However latest findings in the States have shown that the fastest growing age group for people starting a new business are the 50 – 65 year olds. Presumably because of a forced move from corporate life, or even disenchantment with continually working for someone else.
But is there actually a best age to become an entrepreneur? Do the young have more energy and creativity? Certainly they aren't held back by thinking that things "can't be done". Or are the accumulated wisdom, knowledge and connections of older people more valuable assets for starting a business?
There is also the question of opportunity. When in your twenties, you are more likely to not have a family and mortgage to support and so can take a chance with a new venture, likewise when much older you may have paid the mortgage off and the family is independent.
So perhaps you have got to start your business either in your early years, or give up the idea until you are much older, with the middle years being ones of hard graft as a "wage slave".
Let me give the findings of the Company Partners statistician and my own personal views.
Looking at the age range of entrepreneurs on the Company Partners site, we have members starting at just 15 and going up to a grand 86 years of life. The average age however is 38. This closely matches a figure from the States that gives 39 as an average age for start-ups. The age distribution of Company Partners members is fairly even, with a slight skew towards the lower end.
We have to bear in mind that not all Company Partners members are just starting a business; many already have an established company and are looking to grow it faster. But these figures give a good feel for the entrepreneurial age range.
To my mind this vindicates the thought that now days there is no one age that you have to be in order to start a business. It may though be easier to start certain types of businesses at different ages. If you are designing and selling apps for iPhones, you're likely to be younger than if you are setting up a consultancy. That is simply a question of personal interest and using the skills & experience that you have.